Beaches & Beach Clubs
PLAYACAR BEACH
One of the most exclusive and beautiful beaches along the Riviera Maya is located right in Playacar just a short walk from Villa Aqua (15-20 min). The beach at Playacar Phase I is a stretch of soft white sand and turquoise waters protected by the coral reef that runs along the coast and which is short distance off shore perfect for snorkeling.
BEACH CLUBS
Playa del Carmen is famous for its stylish beach clubs. Offering a pampering alternative to the public beaches, these clubs offer food and beverage services, a variety of spa treatments and aquatic sports, plus access to restrooms, showers and pools. Usually fees apply for the use of lounges and shade (umbrellas and palapas) or in some there is a minimum F&B consumption or even Day Pass costs.
Always heed beach warning flags, which alert visitors to undertows and jellyfish problems. It is important to know and respect the meaning of the colored flags that are on the beach and indicate the state of the tide:
Red-Black: danger
Yellow: caution
Green or Blue: calm waters.

Never walk on the beach alone at night.
Years ago, topless sunbathing was a crime in Mexico, but the law is not enforced these days in Playa; however, women should be aware that provocative clothes or nudity might invite unwanted attention/comments in a country where nudism is not common.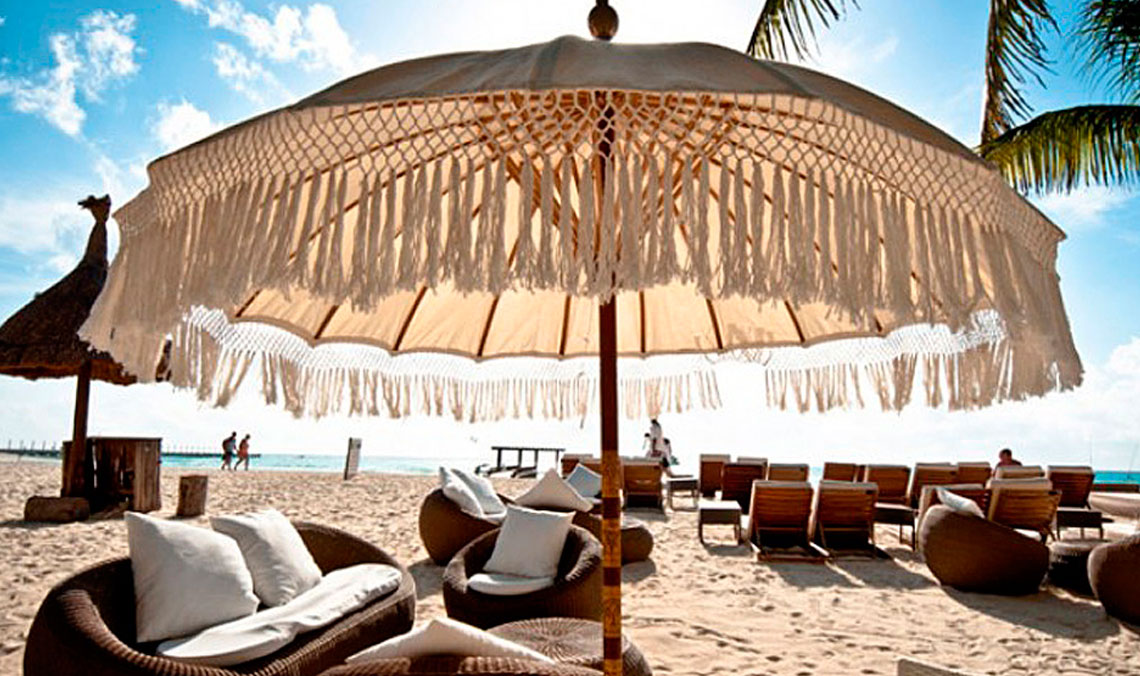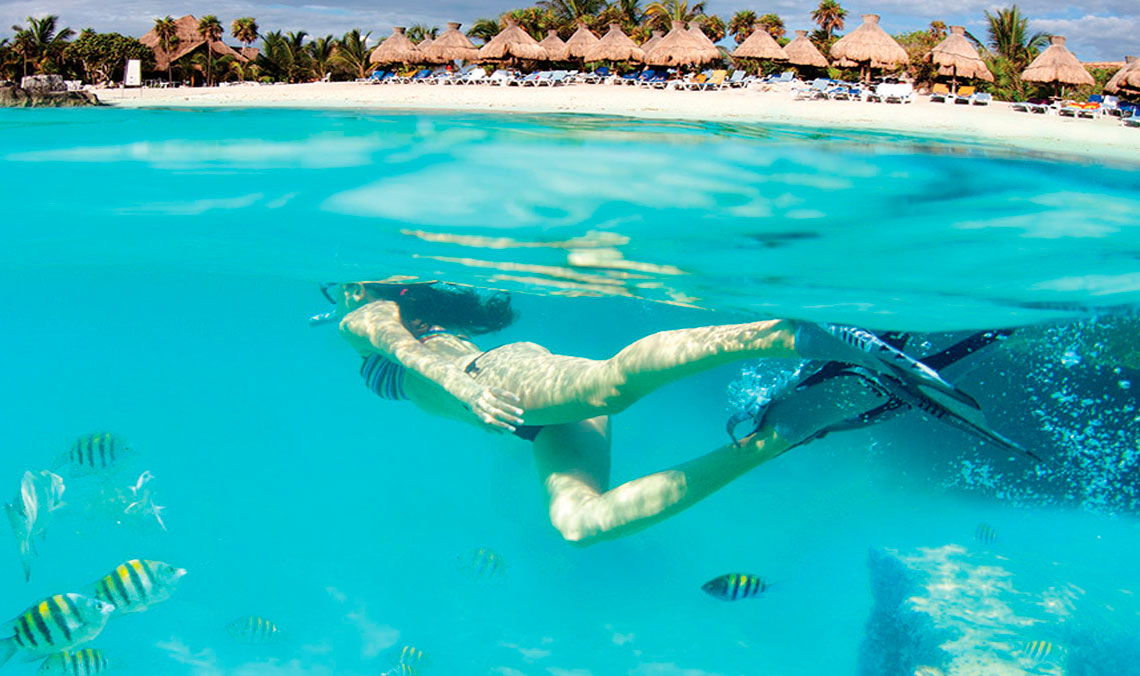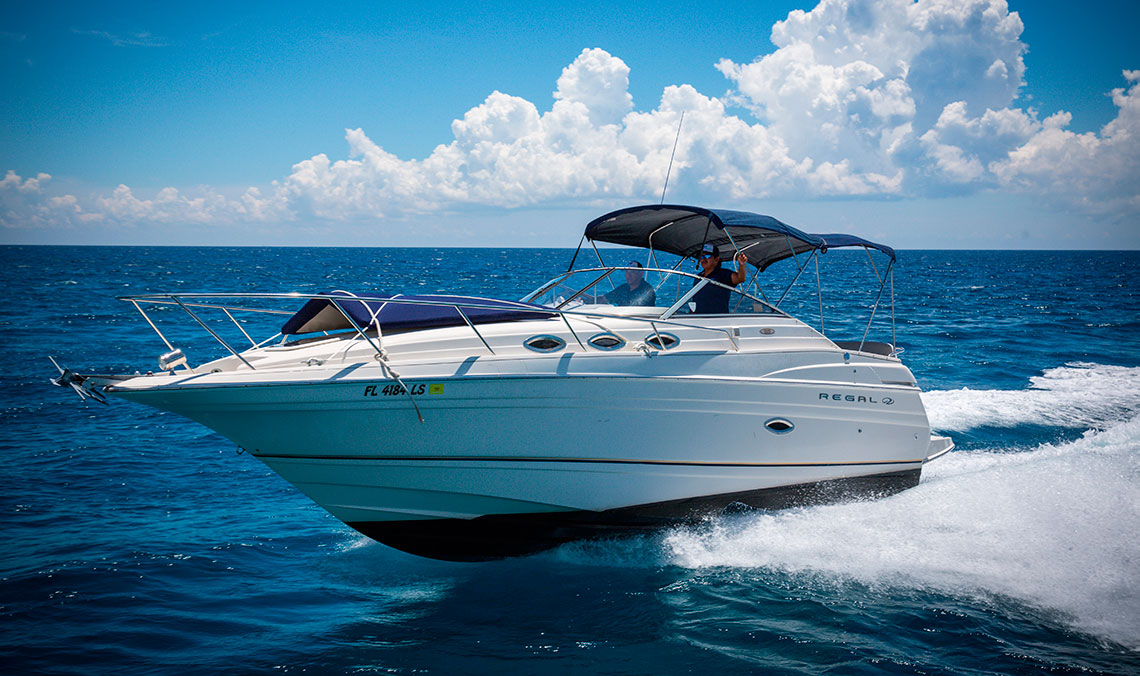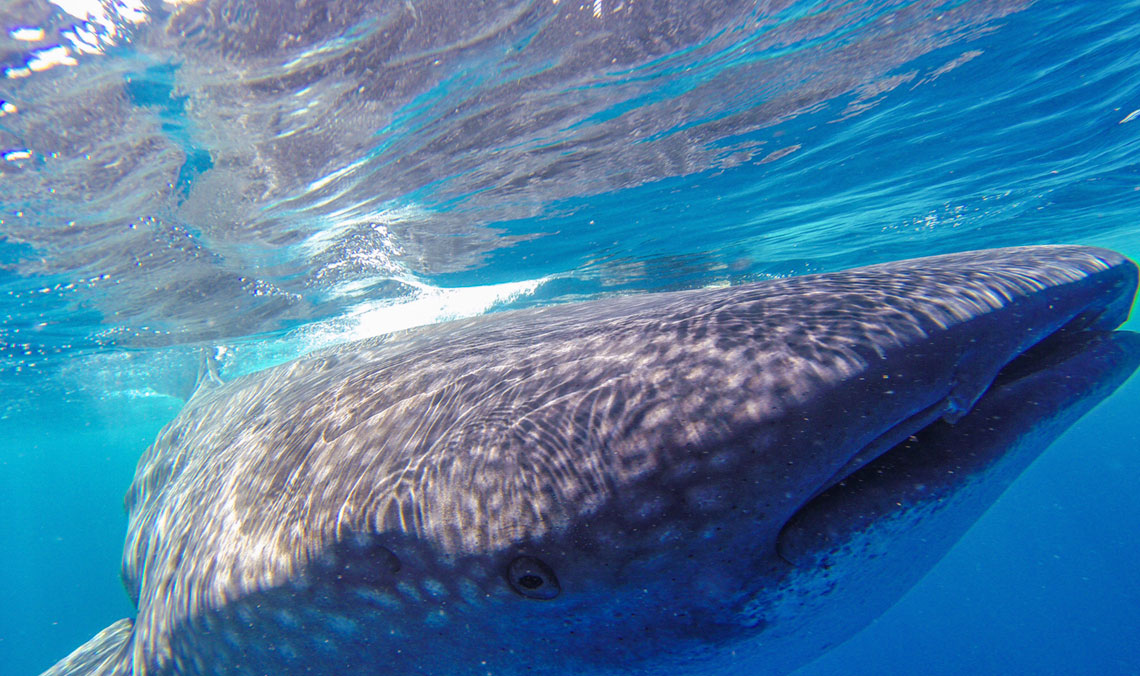 In the Water
Hundreds of miles of spectacular beaches stretch along the coastline of the Riviera Maya. Backed by the crystal clear turquoise waters of the Caribbean Sea, Mexico's Riviera Maya is an ideal destination for aquatic sports and adventures both above and under the water.
The Mexican Caribbean is catalogued world-class scuba diving and snorkeling destination. The world's second largest coral reef system extends the length of the coastline and a stunning array of colorful corals; tropical fish and marine life thrive just below the ocean's surface.
You can also enjoy snorkeling and cave diving in the thousands of cenotes (underground sinkholes) that are scattered throughout the region. Exploring this underground network of freshwater pools and rivers is one of the more unique things to do in Riviera Maya Mexico.
Contact your Villa Host for more information, reservations, pricing and rates.
Golf
If you love golf, we invite you to try the Mayan Trail.
Experience the magnificent natural scenery located in tropical forests and bordering the Caribbean Sea, with beautiful lagoons, natural wells and mangrove swamps, all of them with their characteristic turquoise blue water color.
The existing courses extend from the Riviera Maya towards Cancun, including a Golf Course on the island of Cozumel, all of them designed by recognized architects like Jack Nicklaus, Greg Norman, Robert Trent Jones Jr., P.B. Dye, Tom Fazio, Tom Weiskopf and Robert Von Hagge, who have obtained the attention and respect of players of all levels and abilities.
Contact your Villa Host for reservations, tee times and rates.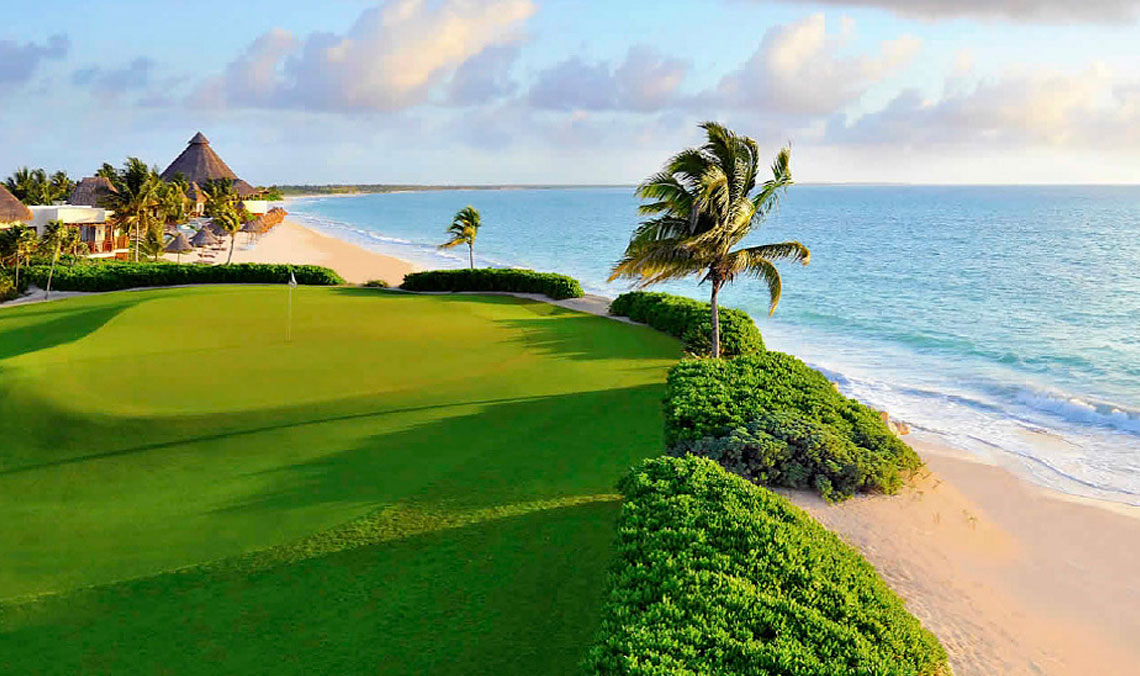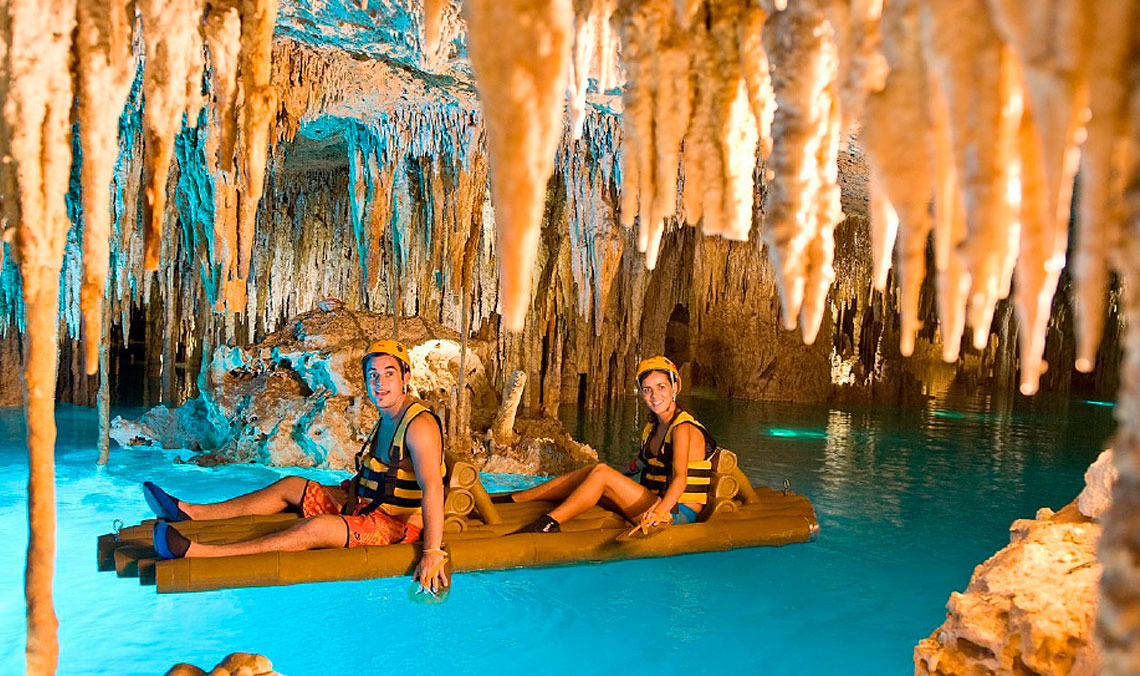 Parks & Adventure
Quintana Roo is one of Mexico's wildest and most singular States within Mexico. It is the gateway to amazing animal diversity, exuberant flowers and trees, and traces of the Mayan magnificent civilization. Don't miss the chance to explore many of these things, which you can find in the parks in the area.